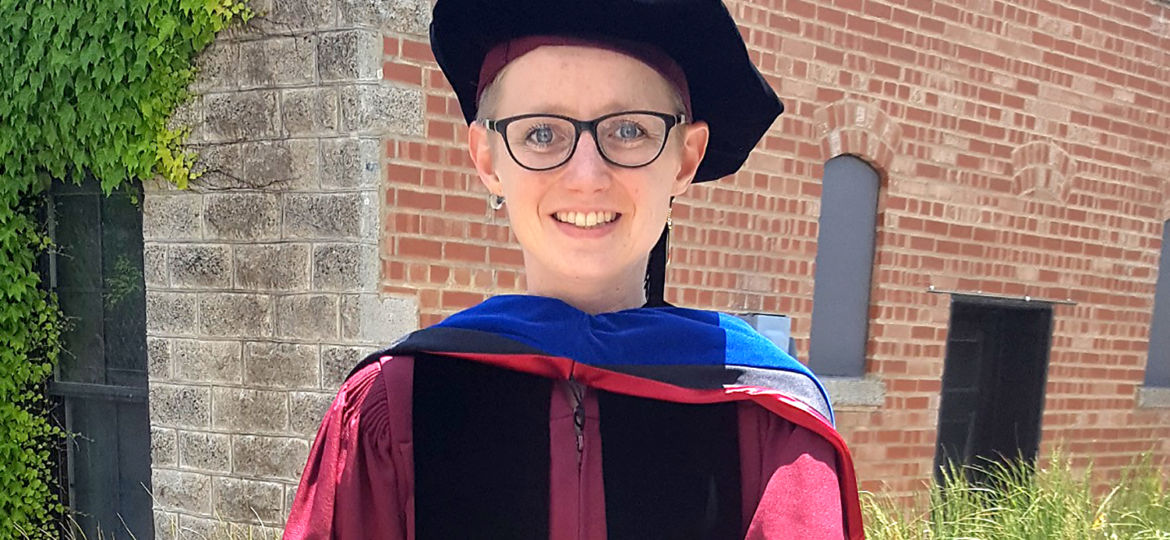 As far back as she can remember, Danika Bakke knew she wanted a career in science. As a young girl helping out in her parents' health-food store in Grand Forks, ND, Bakke enjoyed reading health-food product information and summaries of clinical research studies. She thought of becoming a medical writer, but by high school she knew she wanted to "do science in addition to writing about it."
Today, Bakke is a postdoctoral researcher at the University of Illinois-Chicago studying the role of the Vitamin D receptor in myeloid cells. "I really love science," she says. "I considered a lot of careers, but I love teaching, being hands on, and doing work at the bench."
Bakke first visited UChicago in 2011 on the heels of an infamous blizzard—and immediately liked the school. Compared to other graduate schools she had visited, the students at the Division of Biological Sciences (BSD) struck her as warm, engaged, and content.
"The graduate students seemed happy," she says. "I got a lot of time to interact with them without professors around, and got to know them. They seemed like they were really enjoying their graduate school experience. That was a big factor for me" in deciding to enroll in the BSD.
Bakke spent the first couple of years on campus, but moved to South Bend, IN, when her academic advisor, David Boone, got a dual associate professorship at the University of Indiana-School of Medicine (IUSM) and Notre Dame. Bakke found relocating the lab challenging, but once settled in, she often returned to the UChicago campus to take advantage of BSD career programs such as GRADUCon, speed-mentoring, and myCHOICE.
"These events really helped me look at careers outside of academia," she says, noting how difficult it is to secure a professorship and research funding within academia. "I decided to stay in the field anyway, but it was good to explore other options."
Bakke graduated from the BSD in December 2016 with a PhD in molecular metabolism and nutrition. Today she is grateful for the "helpful and knowledgeable" post-docs she worked with at UChicago, and IUSM, and for Boone's constant guidance.
Once her career gets underway, she plans to give back to the BSD by volunteering at the same UChicago career events that helped guide her path forward in a field she loves.