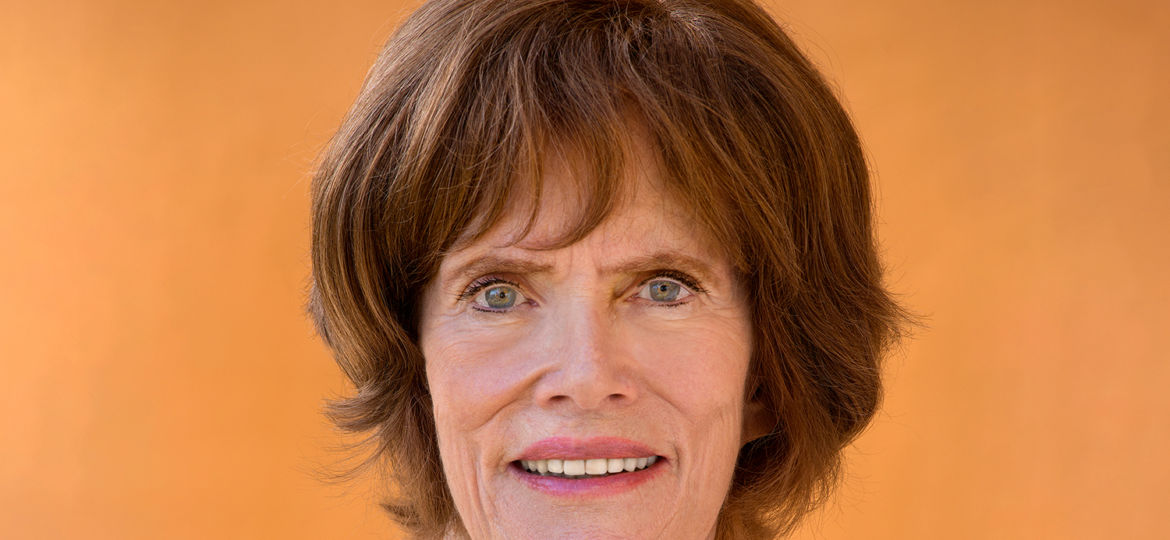 When Dr. Ruth Covell was just a two-year-old, she announced to her mother that she wanted to be a pediatrician. She stayed true to her dream of becoming a doctor and applied to medical school in 1958—a time when there were not many women physicians. Her fearlessness was further exemplified by her bold approach to her applications. She only applied to two schools: The University of Chicago and Stanford. Both extended an offer, but Dr. Covell chose Chicago, sight unseen, based on its reputation for being innovative and intellectual. Having completed her undergraduate degree at Stanford, her ambitious spirit was also looking for a change in scenery.
As one of only a few women in her class, Dr. Covell recalls that faculty and students never treated her differently. "I did I find out much later that my anatomy lab partner didn't want to work with a woman," she recalls. "He told a story at our ten-year reunion that when he saw me, he asked the Dean to move me. This didn't go over well. He was told he could either partner with me or leave school. We actually became very good friends working together; I guess I changed his mind. I also think I helped him in anatomy."
Dr. Covell still admires the mentorship she received while in medical school. Dr. John Van Prohaska, a renowned surgeon, was her advisor. "They called him 'Pro' because he was an exceptional surgeon and was so professional," she said. "He took me on as a research assistant in his lab, mainly intubating mice! He was always available to me, and served as an excellent role model. The mentorship I received from Pro and others at the University of Chicago was a model I have adopted for myself as I continue to this day to mentor students."
Dr. Covell joined the University of California San Diego in 1969, where she is a clinical professor of family medicine and public health, and was longtime senior associate dean. Since her "retirement" around 2010, she has been as busy as ever. Dr. Covell volunteers over 40 hours a week. She serves on ten leadership boards and mentors UC San Diego students as part of the Emeriti Mentor Program for Chancellor's Scholars. She is also passionate about community health, and over the years has launched initiatives to improve access to health care in underserved communities. For example, she helped found the San Ysidro Health Centers, which operates integrated health centers across San Diego's lower-income communities and provides over 450,000 patient visits a year. Her impact is multifarious, and felt broadly in both the medical field and within San Diego communities.
For her tireless service, the University of Chicago awarded Dr. Covell the Division of Medicine and Biological Sciences Distinguished Service Award in 2012. The University of California also honored her with the Dickson Award in 2016, which recognizes faculty who have given back to the University and their community, and provides support for their research, teaching, and service initiatives.
Dr. Covell describes her experience at the University of Chicago as formative and important for her professional development. In celebration of her 55th reunion this year, Dr. Covell decided to honor her history here by endowing a named scholarship for medical students.
Her desire to support students stems from her own financial experience while at UChicago. At first, she was only offered loans. During her first and second years, she supplemented her income by working as an assistant resident advisor in the dorms, and as the first woman diener—an autopsy technician—helping with after-hours autopsies in the pathology department. "Autopsies were basically required as a teaching tool," Dr. Covell said.
But her work experience was no match for her financial obligations, which became a burden. "During my second year, I approached Dean Joseph Ceithaml about financial support for my last two years." Without hesitating, Dr. Ceithaml gave her full scholarship support. "He said not to worry, that he would cover the next two years. It was so easy I wished I had asked during my first year!"
Dr. Covell is excited to help other students who are much like she was—bright, determined, and in need of financial support. Through this gift, her legacy will live on in the professionalism, compassion, and success of others for generations to come.