Alumni events will be held in Chicago, Los Angeles, Orange County, San Diego, and Washington, DC. Details coming soon on the events page.

Experience the Museum of Modern Art like you never have before. Explore the newly expanded MoMA with a professional art historian without the crowds of the general public.
Join us for the 2020 Pritzker Reunion from June 5 through 6. Catch up with your classmates and take a walk down memory lane on campus.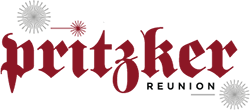 GET INVOLVED
Whether you would like to come back to campus or seek opportunities closer to home, there are numerous ways to get involved that fit every interest. Explore these possibilities.
Each year from October through January, fourth-year medical students travel the country for their residency interviews. According to the AAMC,…
by Stephanie Folk For Kenneth Bridbord, MD'69, getting the lead out of gasoline was the first of many public health…