Meet new people and network with recent BSD and Pritzker alumni, while enjoying drinks and appetizers compliments of the UChicago MBSAA.
Learn how world-leading researchers at Argonne National Laboratory and the University of Chicago are working together to tackle some of the greatest challenges of our time.
Join us for the 2020 Pritzker Reunion from June 5 through 6. Catch up with your classmates and take a walk down memory lane on campus.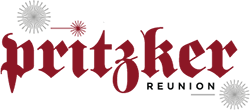 GET INVOLVED
Whether you would like to come back to campus or seek opportunities closer to home, there are numerous ways to get involved that fit every interest. Explore these possibilities.
Each year from October through January, fourth-year medical students travel the country for their residency interviews. According to the AAMC,…
by Stephanie Folk For Kenneth Bridbord, MD'69, getting the lead out of gasoline was the first of many public health…