By Emily Ayshford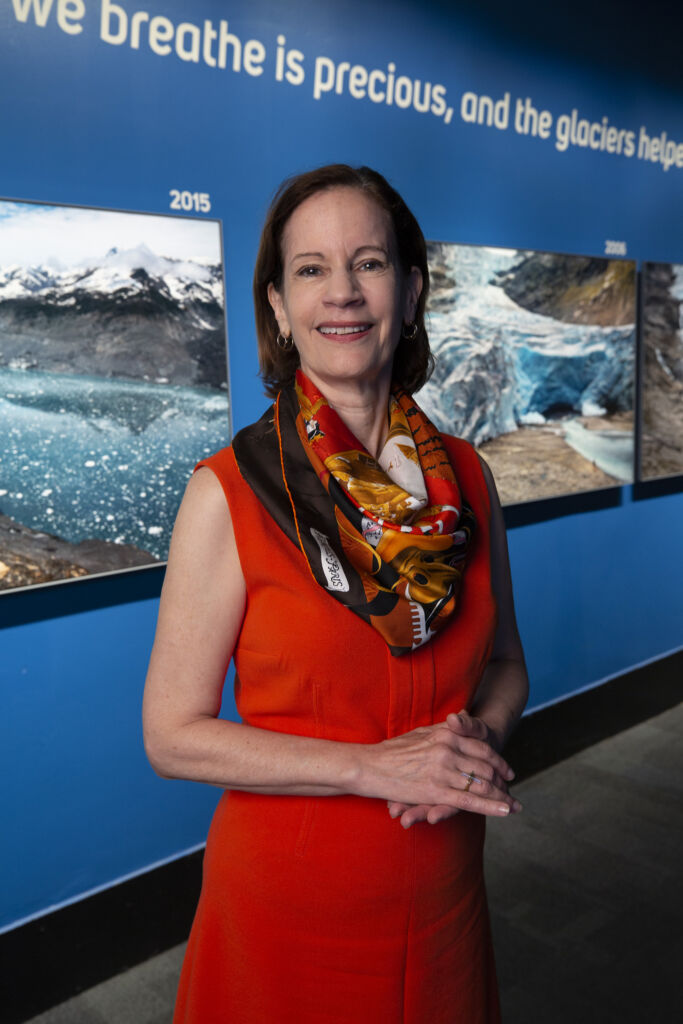 Visitors to the Museum of Science and Industry (MSI) in Chicago can listen as a 13-foot animated heart beats in time with their own, control a giant 40-foot tornado and watch as baby chicks peck their way out of their shells.
Many of these experiences —designed to be a complex combination of entertaining, educational and emotional —have been guided by Patricia Ward, PhD'88, the museum's director of science exhibitions and partnerships. Ward works with both internal teams and external partners on exhibits that inspire children and adults to get excited about science and become better critical thinkers.
As a graduate student at the University of Chicago, Ward studied cancer biology and tumor immunology. After receiving her PhD, she worked as a post-doctoral researcher for several years. "But when I started interviewing for faculty positions, I knew there was some spark that was missing," she said.
Ward remembered how much she liked giving lab tours to high school teachers, so she started looking for a career path that involved communicating scientific ideas. MSI had an opening as an exhibit developer. "I just knew it was the right opportunity for me," she said.
That was 1999, and since then, Ward has led the creation of several new exhibits, starting with the genetics exhibit (home of the baby chick hatchery). While developing that exhibit, she stood on the museum floor with a batch of cloned mice and talked to visitors about their thoughts on genetics. "I learned what people were interested in, what resonated with them, and audience research like that directly informs how exhibits are created," she said.
She led the creation of YOU! The Experience, an interactive journey that guides visitors through the ins and outs of their bodies, and the award-winning Future Energy Chicago game-based exhibition. Members of her team led the development of the popular Science Storms exhibit. And she and her team have helped the museum transition from long academic explanations to interactive, narrative, emotional journeys.
"At the University of Chicago, I learned a lot about perseverance," she said. "There is a lot of failure in scientific research. You need to be resilient and be open to new ideas and points of view, and I use those skills and critical thinking every day."
We're in the inspiration business.

—Patricia Ward, PhD'88
A fellow of the American Association for the Advancement of Science, Ward also competes in ballroom and Latin dancing (and has found that the language of dance has infiltrated her thoughts at work, thinking about the choreography and rhythm of an exhibit). The next big step in her career will be helping the museum create more exhibits and programming around climate change and the environment —an issue on which they hope to be a voice of leadership.
"It's not that we want to create a world of scientists," she said. "We want people to understand that science is an integral part of our modern world, and that using critical thinking like a scientist can help you navigate information and better understand yourself and what you believe in."
Article originally appeared in the spring 2020 Medicine on the Midway magazine.