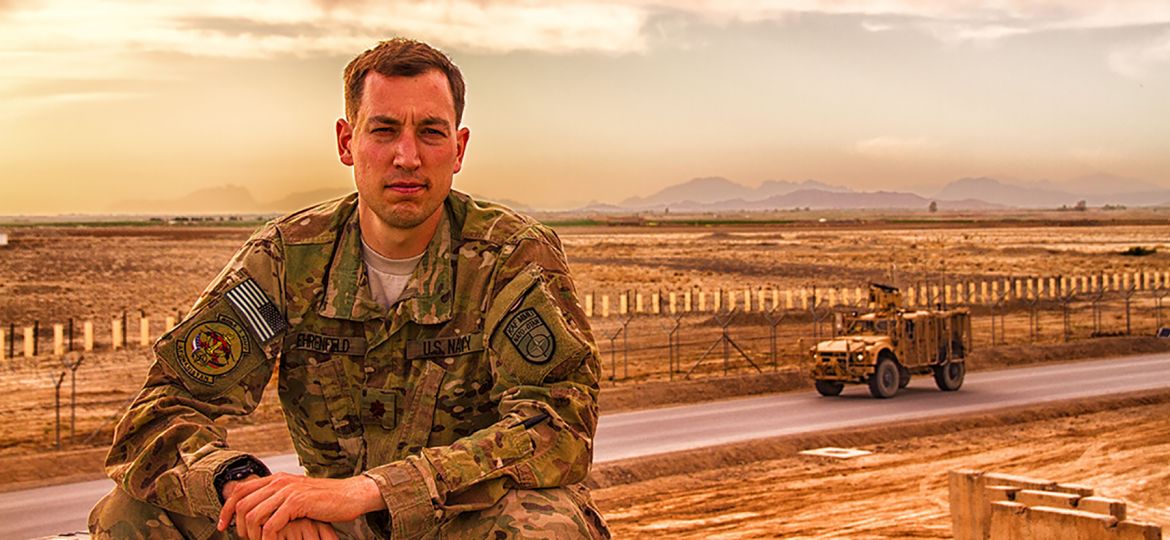 by Kate Dohner
When Jesse Ehrenfeld began his education at the Pritzker School of Medicine, he expected he would return to his home state of Delaware after graduation to be "your average country doctor." Yet, he has become much more—and is far from "average."
"Pritzker opened my eyes," said Ehrenfeld, MD'04. "My mentors went out of their way to make sure that I, a student who had never lived in a city before, felt connected."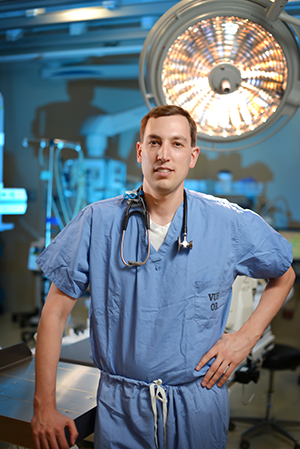 After completing his residency in anesthesiology at Massachusetts General Hospital, Ehrenfeld joined the U.S. Navy, where he served for 10 years.
"Service became an important calling for me," he said. I always thought that if our service members are wounded in battle, shouldn't they have someone trained at the best places in the country caring for them?"
Ehrenfeld is grateful for his time overseas, including a deployment in Afghanistan from 2014 to 2015, and the bonds formed with his fellow shipmates. During his time in the Navy, Ehrenfeld also became an advocate for open transgender military service.
"Asking the newly appointed secretary of defense his stance on transgender service was one of the most frightening but important things I've probably ever done," Ehrenfeld said.
An avid photographer, Ehrenfeld took nearly 50,000 photos while deployed, including many that captured the lives of LGBTQ service members—work that led to a White House News Photographers Association award and an Emmy nomination.
Today, Ehrenfeld divides his time between advocacy work, clinical practice, and research. He is the immediate past chair of the American Medical Association and director of Advancing a Healthier Wisconsin Endowment, a $511 million endowment at the Medical College of Wisconsin. In this role, Ehrenfeld serves as a strategic investor in health, allocating grants to support research, education, and community initiatives across Wisconsin.
"When I accepted the position as director of the endowment, I wasn't just looking for the next job; I was seeking an opportunity to have an impact," Ehrenfeld said.
Last spring, Ehrenfeld and his team awarded nearly $5 million in grants to support projects tied to Wisconsin's COVID-19 response, including 3D printing of PPE, supplying face shields to nursing homes, and supporting public health messaging for underserved communities and Native American tribes.
"While everyone was working from home, trying to juggle all the stress and uncertainty, we still managed to get these awards out in the span of only a few weeks," Ehrenfeld said. "I'm grateful to everyone who pulled together to make that happen."
Despite his busy schedule, Ehrenfeld, 42, still finds time to dedicate to what is most important to him: family, including his husband, their 2-year-old son, and two rescue dogs. He also continues to pursue his passion for photography.
"I don't know what roles might lie ahead, but I'm delighted where I am now, and excited for what the future holds," he said.
This story originally appeared in Medicine on the Midway