Since 1952, the University of Chicago Medical & Biological Sciences Alumni Association (UChicago MBSAA) has honored the contributions of alumni of the Pritzker School of Medicine and the Division of the Biological Sciences with its Alumni Awards.
The Distinguished Alumni Award, formerly known as the Distinguished Service Award, recognizes the contributions alumni have made to the fields of medicine and science. The Alumni Service Award, a new category in the 2020 awards cycle, recognizes contributions alumni have made through philanthropy and volunteer service to the University of Chicago. Both awards include a category to recognize early achievements in career and service made by alumni graduating within the past 15 years.
The 2021 recipients of the Distinguished Alumni Award and Alumni Service Award will be honored on May 6 during the UChicago MBSAA Awards Ceremony, where they will join 2020 recipients to accept their awards and participate in a panel discussion about the experiences that defined their UChicago training and career.
Distinguished Alumni Award Recipients: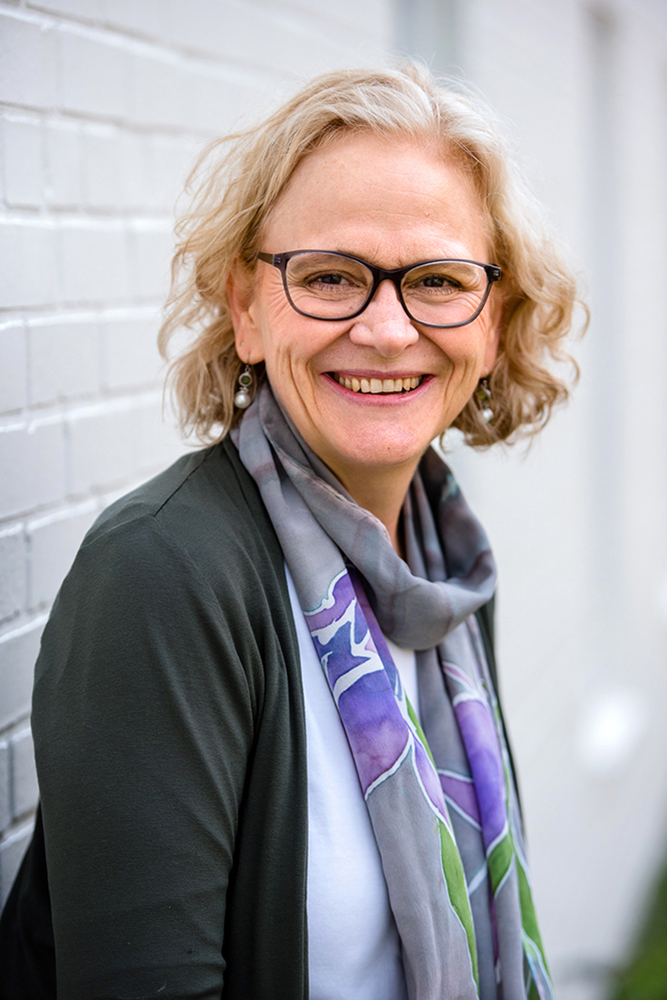 Susan C. Alberts, SM'92, PhD'92
Robert F. Durden Distinguished Professor, Department of Biology
Chair, Department of Evolutionary Anthropology
Duke University
Dr. Alberts is an acclaimed biologist, anthropologist, and primatologist whose research investigates social evolution in mammals, with a specific focus on the social behavior, demography, genetics, and behavioral endocrinology of wild primates. Alberts is the director of one of the longest-running studies of wild primates in the world—the Amboseli Baboon Research Project—in collaboration with Princeton University Professor Emerita Jeanne Altmann, PhD'79, and others.
She is also head of the Alberts Lab at Duke University, which focuses on how and why social behavior has evolved. In addition, she is one of 15–20 appointed faculty members on the executive committee of the Duke Global Health Institute, which was established in 2006 to address important global health issues and reduce health disparities. Until 2015, Alberts was the associate director of science and synthesis at the National Evolutionary Synthesis Center.
From 1993 to 1998, Alberts held three postdoctoral fellowships: the National Institutes of Health National Research Service Award, a junior fellowship with the Harvard Society of Fellows, and a research fellowship with the Bunting Institute of Radcliffe College. She joined the faculty at Duke University in 1998, and from 2007 to 2012 she held the Jack H. Neely Professorship, a five-year chair in recognition of contributions to teaching.
Alberts has published over 100 peer-reviewed articles. In 2019, she was elected to the United States National Academy of Sciences, which recognizes scientists for achievements in original research and is considered to be one of the highest honors a scientist can receive.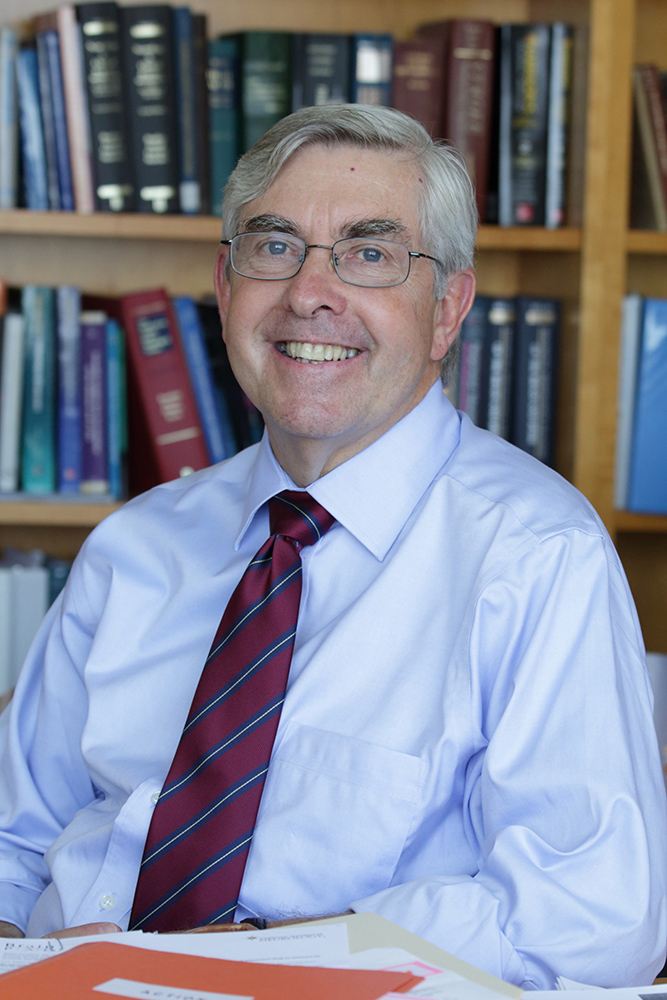 Walter J. Koroshetz, MD'79
Director, National Institute of Neurological Disorders and Stroke
National Institutes of Health
Dr. Koroshetz was named the director of the National Institute of Neurological Disorders and Stroke (NINDS) in 2015. He joined NINDS in 2007 as deputy director and has held leadership roles in a number of major programs, including the National Institutes of Health (NIH) BRAIN Initiative; the NIH Blueprint for Neuroscience; the Traumatic Brain Injury Center at NIH and the Uniformed Health Services University; the Helping to End Addiction Long Term (HEAL) Initiative; NIH Office of Emergency Care Research; the Undiagnosed Disease Network; and the Post-Acute Sequelae of COVID-19 Initiative.
Before joining NINDS, Koroshetz served as vice chair of the neurology service and director of stroke and neurointensive care services at Massachusetts General Hospital (MGH). He was a professor of neurology at Harvard Medical School (HMS) and led neurology resident training at MGH between 1990 and 2007. Over that same period, he co-directed the HMS Neurobiology of Disease Course.
Born in Brooklyn, New York, Koroshetz received his bachelor of science from Georgetown University and his MD from the University of Chicago Pritzker School of Medicine. At UChicago he met his lifetime companion, fellow medical student Anne Mittelstaedt, MD'79, and they were married on campus at the Bond Chapel. He trained in internal medicine at UChicago and MGH. This was followed by residency training in neurology and neuroscience at MGH. His laboratory work focused on how synaptic mechanisms might contribute to neuronal death. Early clinical research focused on Huntington's disease (HD where he performed the first study of pre–symptomatic testing in HD. A major career focus was the development of measures in patients that reflect the underlying pathology. This led to the development and validation of imaging techniques including the demonstration of elevated brain lactate in HD patients by Magnetic Resonance (MR) spectroscopy. The MGH team developed MR and computed tomography (CT) techniques to distinguish dying and salvageable brain regions in acute stroke. He pioneered acute endovascular clot removal for acute stroke and these techniques are now commonplace in acute stroke care. In parallel, Koroshetz worked to improve the care of patients with acute stroke and other critical illnesses through neurointensive care.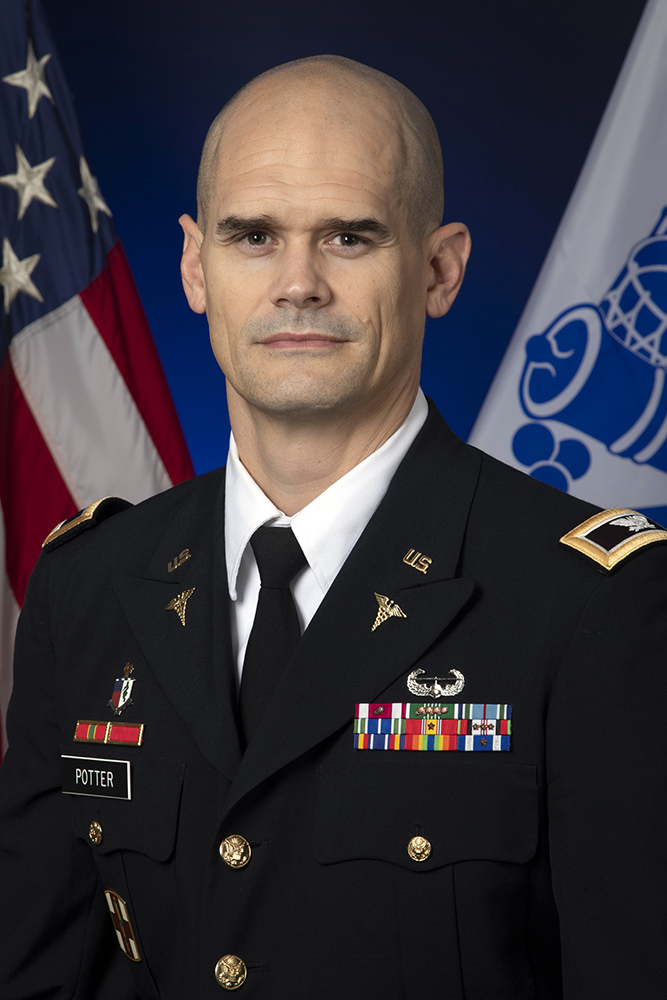 Benjamin Kyle Potter, MD'01
Colonel, Medical Corps, United States Army
Director for Surgery, Walter Reed National Military Medical Center
Dr. Potter is an orthopaedic surgeon with research interests in trauma-related amputation techniques and outcomes (including osseointegration and targeted muscle reinnervation), combat-related heterotopic ossification, and predictive modeling of musculoskeletal trauma and oncologic outcomes.
He is the director of surgery and the chief orthopaedic surgeon for the Amputee Program at Walter Reed National Medical Center, as well as a musculoskeletal oncology consultant at Walter Reed and the National Institutes of Health. Potter was selected as the orthopaedic surgery consultant to the US Army Surgeon General in March 2019.
Potter deployed to Afghanistan in 2011 and again in 2016, serving as the chief orthopaedic surgeon of the Task Force 115 Combat Support Hospital (Role III) at Camp Dwyer, Helmand Province, and subsequently with the 936th and 629th Forward Surgical Teams at FOB Fenty, Jalalabad Airfield, Nangarhar Province. In 2020, he deployed to Camp Arifjan, Kuwait, as the senior theater orthopaedic surgeon embedded with the 411th Hospital Center.
Potter is the 2018 past president of the Society of Military Orthopaedic Surgeons. He has authored or co–authored more than 175 peer-reviewed publications, as well as numerous invited manuscripts and book chapters. He co-edited the fourth edition of the Atlas of Amputations and Limb Deficiencies for the American Academy of Orthopaedic Surgeons, and serves as a deputy editor for Clinical Orthopaedics and Related Research and as an associate editor for the Journal of Orthopaedic Trauma. Finally, he serves on the Scientific and Medical Advisory Committee for the Amputee Coalition.
Potter lives in Bethesda, Maryland, with his wife, Michelle Divito, MD'01, an emergency medicine physician, and their three children—Hazel, James, and Flora—as well as two nieces and a nephew—Ella, Scarlett, and Easton—for whom they serve as guardians.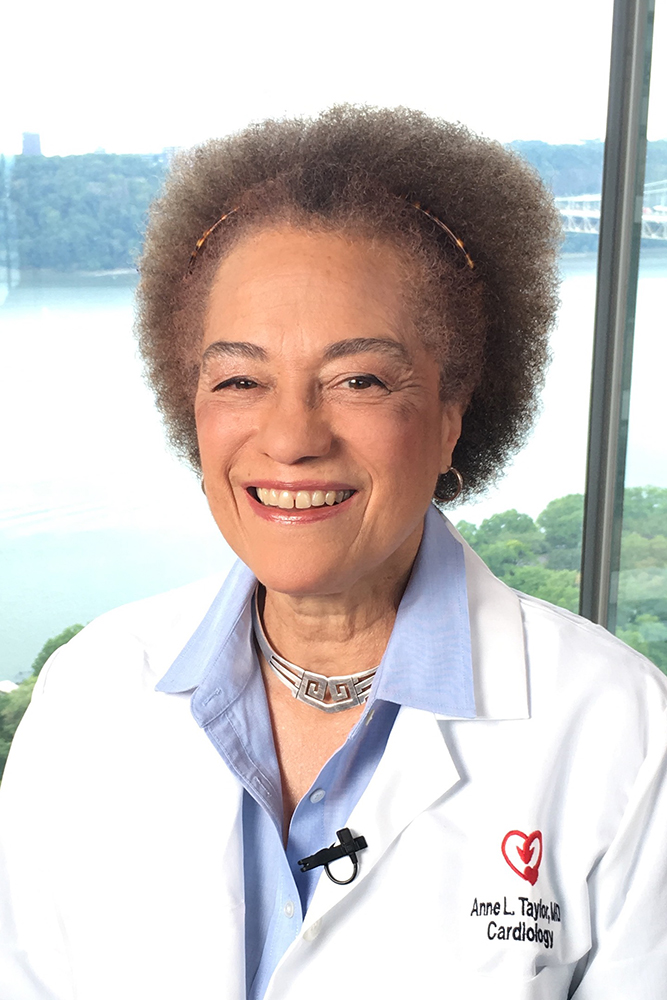 Anne L. Taylor, MD'76
Senior Vice President for Faculty Affairs and Career Development Vice Dean for Academic Affairs
John Lindenbaum Professor of Medicine
Vagelos College of Physicians and Surgeons
Columbia University Irving Medical Center
Dr. Taylor returned to her native New York City in 2007 to join the Columbia University Vagelos College of Physicians and Surgeons as vice dean of academic affairs and the John Lindenbaum Professor of Medicine at Columbia University Irving Medical Center. In 2014, she was promoted to senior vice president for faculty affairs and career development.
Before completing medical school, residency, and cardiology training in Chicago, Taylor received a bachelor of arts degree from Hofstra University and studied cello at Manhattan School of Music. She completed research training at Johns Hopkins University and the University of Iowa.
Taylor's career in academic medicine has simultaneously had traditional and nontraditional features, but all were joined meaningfully by the care of patients with cardiovascular disease.
The traditional elements included research initially focused on laboratory models of heart disease, but refocused on clinical research in patient groups underrepresented in cardiovascular clinical trials. From 2001 to 2005, Taylor chaired the steering committee for the African American Heart Failure Trial. She is a member of the steering committee for the recently completed National Heart, Lung, and Blood Institute Trial, "Genomic Analysis of Enhanced Response to Heart Failure Therapy in African Americans". Other work has examined the knowledge gap in understanding the risk for cardiovascular disease in women of different racial and ethnic groups.
The nontraditional aspect of Taylor's career has been a series of leadership roles in institutions where she was often one of very few women and even fewer African American physicians. Taylor's work at Columbia University is driven by an appreciation for the challenges faced by all faculty in these complex times. Central to her work—in the context of much needed changes in faculty demographics—is supporting Columbia's commitment to inclusion and equity as a path to faculty excellence.
Distinguished Alumni Award for Early Achievement Recipient: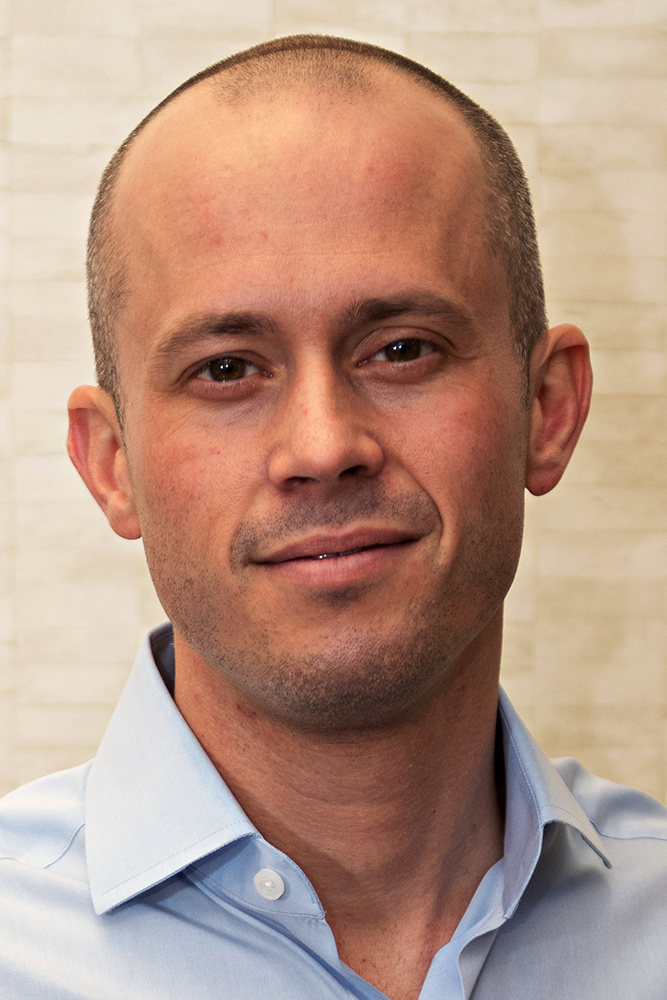 Griffin Myers, MD'07, MBA'10
Chief Medical Officer
Oak Street Health
Dr. Myers is a board-certified physician responsible for the excellence of healthcare delivery at Oak Street Health, a growing organization of value-based primary care centers serving adults on Medicare headquartered in Chicago, Illinois. Myers is also a co-founder of the company.
Myers has successfully guided the company's growth into additional markets and explored further partnerships to broaden the company's reach. He has led the building of the medical group and has helped to develop the innovative care model at Oak Street Health. He is a frequent speaker and publisher on behalf of the company and a rising voice in the healthcare industry.
Prior to Oak Street Health, Myers was a clinical fellow at Harvard Medical School (HMS), where he completed his residency in emergency medicine at the Brigham and Women's Hospital and Massachusetts General Hospital. He previously worked as a project leader at the Boston Consulting Group.
Myers is a diplomate of the American Board of Emergency Medicine, a fellow of the American College of Emergency Physicians, a research associate at HMS, adjunct lecturer in the Public & Private Interface Initiative at Northwestern University's Kellogg School of Management, and an adjunct instructor of Emergency Medicine at Northwestern University's Feinberg School of Medicine. Myers is a Young Global Leader at the World Economic Forum, a Presidential Leadership Scholar, an Aspen Health Innovators Fellow, and a member of the Aspen Global Leadership Network.
Alumni Service Award Recipient: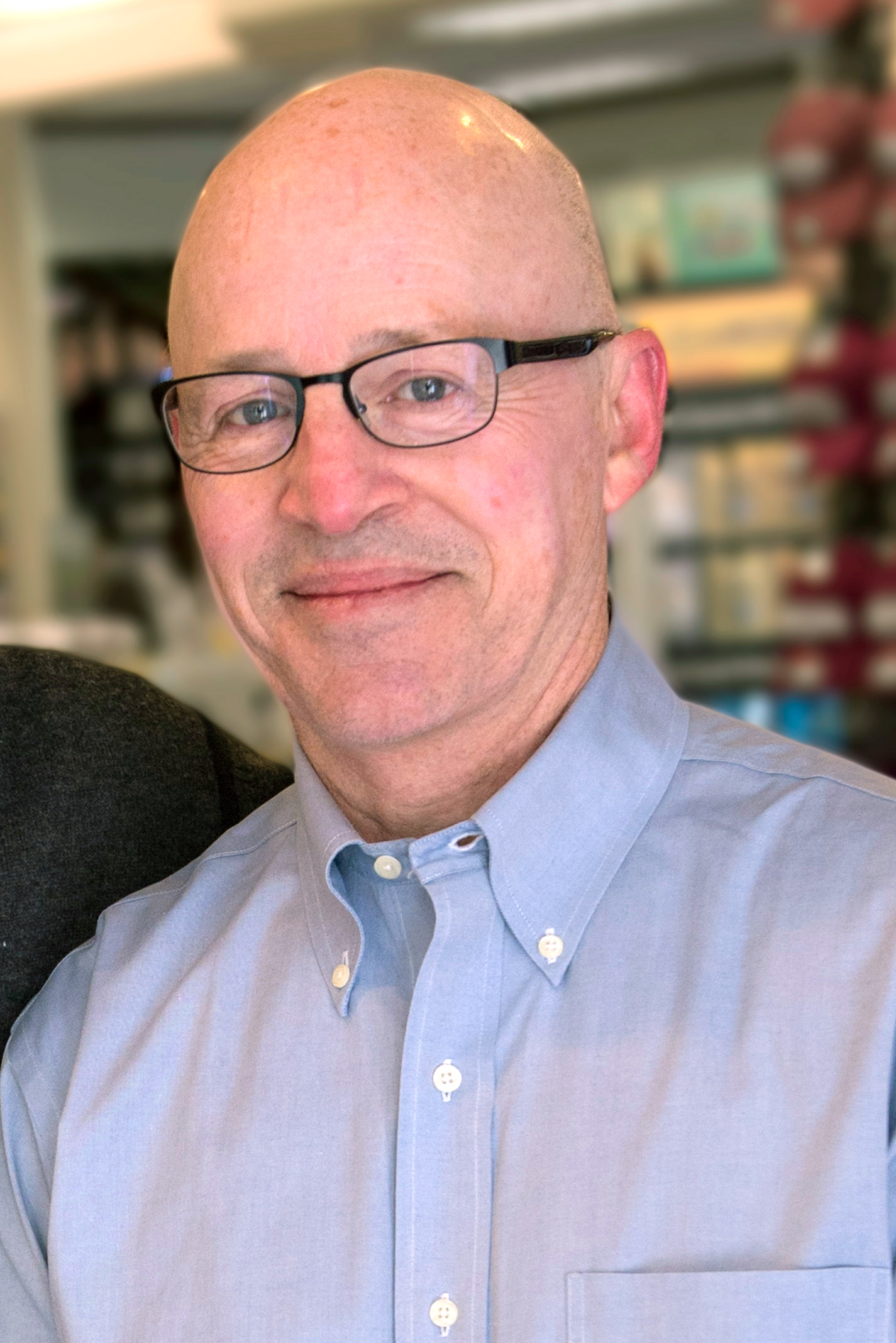 David H. Whitney, MBA'78, MD'80
Dermatologist
After completing his residency in dermatology at the University of Chicago in 1984 (and serving as chief resident from 1983 to 1984), Dr. Whitney was hired as assistant clinical professor and director of the Outpatient Dermatology Clinic. He left in 1987 to establish Medical Surgical Dermatology, SC in the Chicago suburbs.
Whitney joined the Alumni Council of the University of Chicago Medical and Biological Sciences Alumni Association in 2002, where he served as president from 2004 to 2006 and chaired a variety of committees. He has served on the Division of the Biological Sciences and the Pritzker School of Medicine Council since 2006 and was named chair by Dean Kenneth S. Polonsky in 2013, completing his two terms in June 2019.
As an alumnus of the Chicago Booth School of Business, Pritzker School of Medicine, and the University of Chicago dermatology residency program, as well as a former faculty member, Whitney remains impressed by the unique culture that pervades the campus and particularly supports the dean in his efforts to expand and improve on the execution of the University's mission.