This year, the University of Chicago Medical & Biological Sciences Alumni Association (UChicago MBSAA) introduced an update to its Alumni Awards.
Led by Doriane Miller, MD'83, vice president of the UChicago MBSAA, an ad hoc committee formed in 2019 to discuss ways to expand recognition of alumni contributions. The Alumni Senate approved a change to the UChicago MBSAA bylaws at their June 2019 meeting which supported the committee's recommendation to create four Alumni Award categories. The Distinguished Alumni Award, formerly known as the Distinguished Service Award, recognizes the contributions alumni have made to the fields of medicine and science. The Alumni Service Award, a new category in the 2020 awards cycle, recognizes contributions alumni have made through philanthropy and volunteer service to the University of Chicago. Both awards include a category to recognize early achievements in career and service made by alumni graduating within the past 15 years.
The 2020 recipients of the Distinguished Alumni Award and Alumni Service Award will be honored at the UChicago MBSAA Alumni Awards Luncheon during the 2021 Pritzker School of Medicine Reunion.
Distinguished Alumni Award Recipients: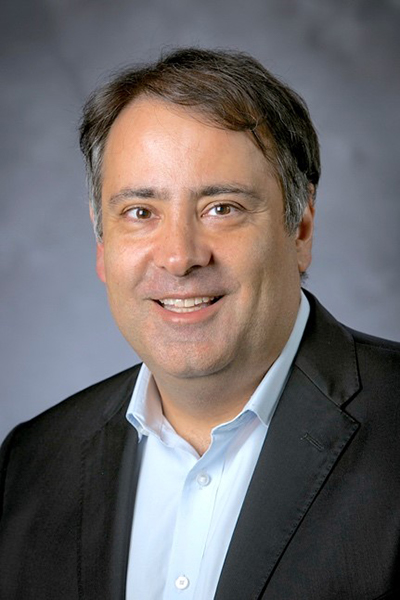 Alex Dehgan, SM'03, PhD'03
CEO and Co-Founder
Conservation X Labs
Dr. Dehgan is the chief executive officer and co-founder of Conservation X Labs, a global nonprofit startup headquartered in Washington, DC, which mobilizes innovation and technology to end the Sixth Mass Extinction. Dehgan has spent his career harnessing science, technology, and innovation to address the biggest critical challenges facing humanity globally and to build bonds to connect nations over shared problems.
Dehgan recently served as the chief scientist at the United States Agency for International Development (USAID), with the rank of assistant administrator. During his time at USAID, Dehgan began the Office of Science and Technology, helped design and launched the Global Development Lab—a new innovation institute within USAID modeled on the Defense Advanced Research Projects Agency (DARPA)— and was part of the founding team of USAID's Bureau for Policy, Planning, and Learning. Dehgan has worked in multiple positions under successive administrations at the Department of State, including within the Office of the Secretary of State, the Bureau of Near Eastern Affairs, as well as in Iraq under the Coalition Provisional Authority, where he redirected former weapons scientists and worked to rebuild civilian science in Iraq after the United States invasion. Dehgan also developed and helped coordinate the Obama Administration's scientific diplomacy strategy with Iran at the start of the US-Iran negotiations. Dehgan is the founding country director of the Wildlife Conservation Society Afghanistan Program and helped create Afghanistan's first national park, an undertaking chronicled in his book, The Snow Leopard Project.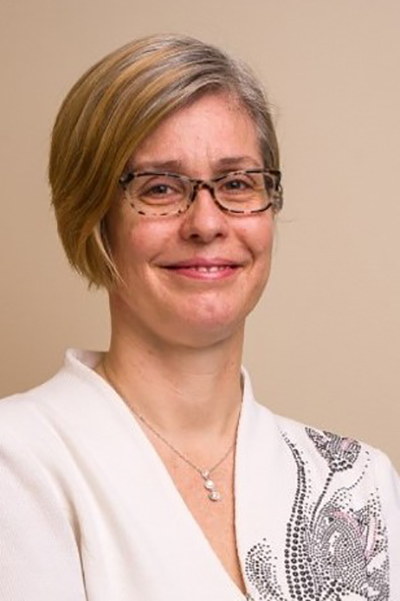 Caprice Christian Greenberg, AB'94, MD'98, MPH
Professor of Surgery
Morgridge Distinguished Chair in Health Services Research
University of Wisconsin
Dr. Greenberg is a surgical oncologist with a clinical practice in breast cancer and a health services researcher focused on improving the quality and safety of surgical care. She works to improve operative performance and patient safety and to decrease practice variation and promote high-quality surgical care for patients with cancer.
Greenberg became the chair of the Department of Surgery at the Medical College of Georgia at Augusta University on May 1, 2021. Previously, Greenberg was professor of surgery at the University of Wisconsin where she developed numerous initiatives to advance these goals including: 1) the Wisconsin Surgical Outcomes Research Program—a federally-funded, multi-investigator program to support health services research at the University of Wisconsin; 2) the Surgical Collaborative of Wisconsin—a statewide quality improvement collaborative that engages more than 75 percent of the institutions in Wisconsin; and 3) the Academy for Surgical Coaching – a non-profit organization that promotes the principles of coaching for the continuous professional development of surgeons. In 2016-17, Greenberg served as the president of the Association for Academic Surgery, the largest academic professional society in the country. She utilized this platform to bring a voice to gender disparities in surgery and medicine, and has become a widely recognized leader in this area.
Gary Slutkin, MD'75
President and CEO
Cure Violence Global
Dr. Slutkin is a physician and epidemiologist who has led efforts to combat epidemics of tuberculosis, cholera, and AIDS. He has worked in over 25 countries in east and central Africa, Latin America, and Asia, consulted on SARS and Ebola, was the Director of Intervention for the World Health Organization (WHO), and is currently tracking and advising governments on COVID-19.
Slutkin is also known for innovating with the epidemic control approach and leads the ninth-ranked NGO in the world, Cure Violence Global.
After receiving his MD, Slutkin completed his residency and infectious disease training at UCSF and San Francisco General Hospital. He served as director of the Tuberculosis Program for the City of San Francisco; helped lead efforts to reverse epidemics of tuberculosis and cholera in 40 refugee camps in Somalia; and was a founding member of the WHO Global Program on AIDS, where he also served as director of intervention development.
Slutkin is credited with having fully revealed the scientific and practical links for seeing and treating violence more as a standard health epidemic. In the year 2000, he founded Cure Violence, which has achieved drops in violence of 40 to 70 percent—and sometimes as much as 100 percent—using these methods.
Slutkin speaks regularly at local, national, and global forums including the World Bank, the Institute of Medicine, the World Economic Forum, and the United Nations. He is an Ashoka Fellow and a senior advisor to the WHO.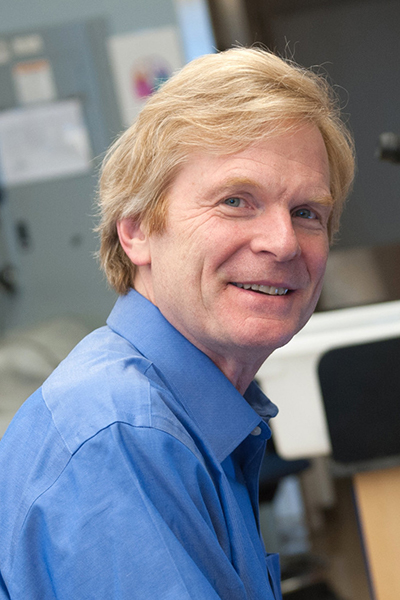 Christopher Walsh, PhD'83, MD'85
Bullard Professor of Pediatrics and Neurology, Harvard Medical School
Chief of the Division of Genetics and Genomics, Boston Children's Hospital
Investigator, Howard Hughes Medical Institute
Dr. Walsh has identified genes for dozens of human genetic diseases that disrupt brain development, resulting in epilepsy, autism spectrum disorders, intellectual disability, and other conditions. This genetic work has elucidated mechanisms that govern stem cell division, cell migration, and brain cell development and function.
Dr. Walsh completed his residency in internal medicine and neurology at Massachusetts General Hospital and went on to complete a postdoctoral fellowship in genetics at Harvard Medical School. Since establishing his lab in 1993 at Harvard. Walsh's lab has also shown that some of the genes regulating brain development also underlie the unique evolution of the human brain, leading to the founding of the Allen Discovery Center for Human Brain Evolution, which he directs. He is former director of the Harvard/MIT combined MD-PhD training program, and since 2005 has been chief of the Division of Genetics and Genomics at Boston Children's Hospital, where he leverages gene discovery to improve clinical genetic diagnosis and develop improved treatments for children with genetic disorders.
Walsh has received numerous awards, including the Derek Denny-Brown and Jacoby Awards from the American Neurological Association, the Dreifuss-Penry Award from the American Academy of Neurology, the Research Award from the American Epilepsy Society, and the Perl-UNC Neuroscience Prize from the University of North Carolina. He has been elected to the Association of American Physicians, the American Association for the Advancement of Science, the National Academy of Medicine, the American Academy of Arts and Sciences, and the National Academy of Sciences.
Distinguished Alumni Award for Early Achievement Recipient: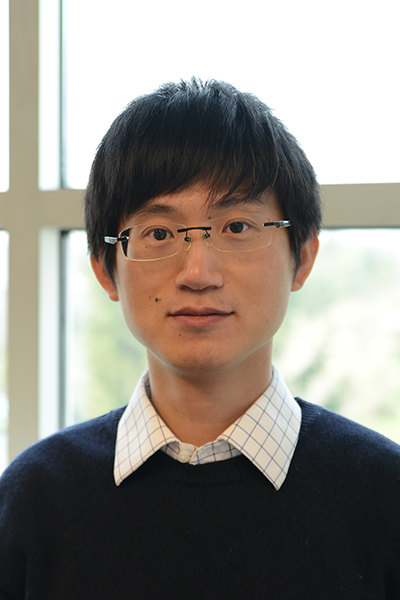 Sidi Chen, SM'07, PhD'11
Associate Professor
Department of Genetics and Systems Biology Institute
Yale University
Dr. Chen's research focuses on the global understanding of the molecular factors controlling disease progression and cancer immunity. Chen has developed and applied genome editing and high-throughput screening technologies, precision CRISPR-based in vivo models of cancer, and global mapping of functional drivers of cancer oncogenesis and metastasis. More recently, he developed novel systems that enable rapid identification of novel immunotherapy targets and new modalities of cancer immunotherapy.
Dr. Chen has been a member of the Yale University faculty since joining the Department of Genetics and Systems Biology Institute in 2015. He is also a member of the Yale Cancer Center, the Yale Stem Cell Center, and the Center for Biomedical Data Science. After earning a PhD in evolutionary genetics with an award-winning dissertation with Dr. Manyuan Long, Chen performed postdoctoral studies at the Massachusetts Institute of Technology (MIT) under the mentorship of Dr. Phil Sharp and at the Broad Institute working with Dr. Feng Zhang.
Chen is the recipient of a number of national and international awards including the National Institutes of Health (NIH) Director's New Innovator Award, Department of Defense (DoD) Era of Hope Scholar Award, Sontag Foundation Distinguished Scientist Award, Blavatnik Innovator Award, Dale Frey Award for Breakthrough Scientists, and the American Association for Cancer Research (AACR) NextGen Award for Transformative Cancer Research.
Alumni Service Award Recipient: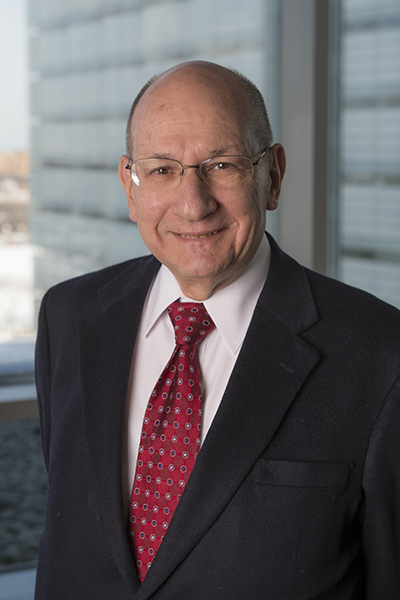 Coleman Seskind, AB'55, SB'56, SM'59, MD'59
Retired Physician
Dr. Seskind is a retired internist in Chicago, Illinois. He has dedicated his time and expertise to the University of Chicago Medical & Biological Sciences Alumni Association and UChicago Medicine in numerous ways, including as a former president and now current life member of the Alumni Council, a life member of the Division of the Biological Sciences and Pritzker School of Medicine Council, a longstanding leader and chair of the 1959 medical school class, and three decades of volunteerism on the Editorial Committee of the Medicine on the Midway magazine. He is also a member of the College Advisory Council and the Oriental Institute Council. In addition, Seskind has been a generous philanthropic supporter for over 50 years and continues to make a significant impact on students and UChicago as a whole. Seskind received the University of Chicago Alumni Service Award in 2010.