The University of Chicago Medical & Biological Sciences Alumni Association (UChicago MBSAA) honors the contributions of alumni of the Pritzker School of Medicine and the Division of the Biological Sciences with its Alumni Awards.
The Distinguished Alumni Award, formerly known as the Distinguished Service Award, recognizes the contributions alumni make to the fields of medicine and science. The Alumni Service Award, a new category in the 2020 awards cycle, recognizes contributions alumni make through philanthropy and volunteer service to the University of Chicago. Both awards include a category to recognize early achievements in career and service by alumni who have graduated within the past 15 years.
The 2022 recipients of the Distinguished Alumni Award and Alumni Service Award will share the experiences that have defined their careers and time at UChicago during a panel discussion on May 10 and will receive their awards at the UChicago MBSAA Awards Luncheon on May 21 during Reunion weekend.
Distinguished Alumni Award Recipients: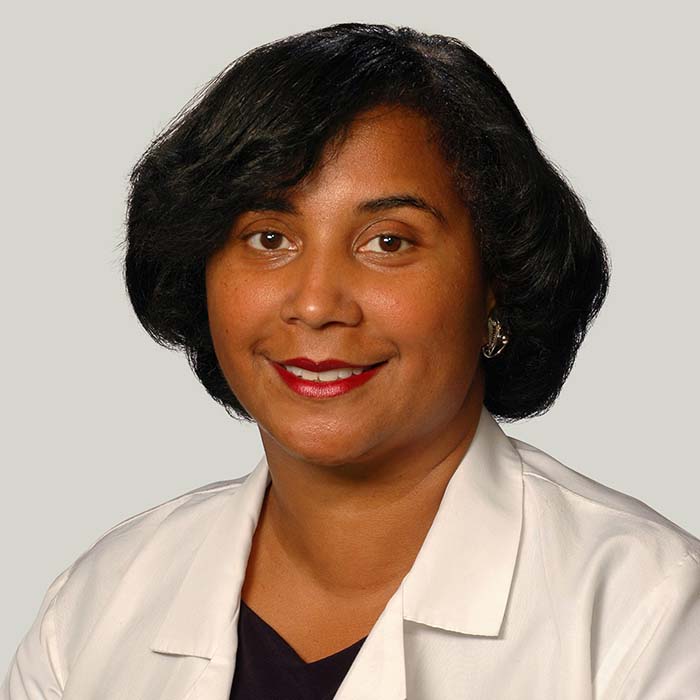 Anita Blanchard, MD'90
Retired Professor of Obstetrics and Gynecology
The University of Chicago
Anita Blanchard, MD'90, is a retired professor of obstetrics and gynecology (OB-GYN) at UChicago Medicine and associate dean for Graduate Medical Education (GME) and Designated Institutional Official, where she supervised and supported 133 residency and fellowships programs, including 1,023 residents and fellows.
Dr. Blanchard devoted 22 years of her career to medical education. She maintained accreditation standards, promoted professional development, and fostered strategic initiatives and innovation in medical education. She served as the associate program director in OB-GYN for five years and residency program director for OB-GYN for 13 years prior to her promotion to the GME office in 2017.
As a practicing gynecologist, Dr. Blanchard specialized in the treatment of cervical dysplasia, menopause management, and geriatric gynecologic care. She served as a former trustee and past vice president of the board of directors for the American Board of Obstetrics and Gynecology, a former member of the Accreditation Council for Graduate Medical Education (ACGME) OB-GYN review committee, and the University's co-principal investigator of the ACGME Pursuing Excellence Initiative.
Dr. Blanchard is committed to enhancing Chicago's South Side community by increasing the diversity of physicians and building programs to fulfill community needs. She created innovative community programs, including seminars that highlighted maternal and adolescent topics. She also founded the Graduate Medical Education Resilience Initiative focused on physician well-being. Together with the Urban Health Initiative team, she launched Community Champions, a program facilitating resident and fellow participation in community engagement.
Dr. Blanchard earned a bachelor's degree in neurobiology and physiology from Northwestern University and completed medical school and her OB-GYN residency at the University of Chicago Pritzker School of Medicine. She is active in many civic organizations and enjoys living in the South Side community she serves with her husband, Martin Nesbitt, MBA'89, and their five children.
John Fung, PhD'80, MD'82
Professor of Surgery
Chief, Section of Transplant Surgery
Co-Director, UChicago Medicine Transplant Institute
The University of Chicago
John Fung, PhD'80, MD'82, is the co-director of the UChicago Medicine Transplant Institute. He is the former chairman of the Cleveland Clinic Health System Center for Transplantation and the former chief of the Division of Transplant Surgery at the University of Pittsburgh (Pitt). He is also an accomplished immunologist with over 30 years of involvement in abdominal and cellular transplantation. His research interests are in transplant immunology, liver immunity, immunosuppression, and outcomes analysis.
Dr. Fung received his BA from Johns Hopkins University in 1975, followed by a PhD in immunology in 1980 and MD in 1982 from the University of Chicago. He completed his surgical residency at the University of Rochester and a transplant surgery fellowship at Pitt under the guidance of Dr. Thomas Starzl. Between 1987 and 1988, he served as director of Histocompatibility Testing at the University of Rochester. In 1989, he joined the faculty at Pitt and held the tenured position of inaugural Thomas E. Starzl Professor in Surgery. He joined the Cleveland Clinic in 2004 as the chairman of the Department of General Surgery and professor of surgery at the Lerner College of Medicine at Case Western University. He served as the medical director of Allogen Laboratory, one of the largest histocompatibility laboratories in the United States. He oversaw transplantation services at five Cleveland Clinic facilities globally and, in 2016, he was recruited to serve as the co-director of the newly created University of Chicago Medicine Transplant Institute.
A member of numerous scientific and surgical societies, Dr. Fung served as president of the International Liver Transplantation Society from 1997 to 1999 and is currently vice president of the Transplantation Society. He has published over 1,200 articles and book chapters and serves on the editorial board for several medical journals. He was the editor-in-chief for Liver Transplantation and received numerous prestigious lay and professional awards.
Dr. Fung has been active in community affairs and was a member of the Board of Directors at the Americans for Medical Progress and the Gift of Hope Organ Procurement Organization. He received an honorable discharge from the United States Army Reserve Medical Corps with the rank of Lieutenant Colonel. He lives in Chicago with his wife, Beth, and their four adult children: Justin, Lauren, Brendan, and Shannon.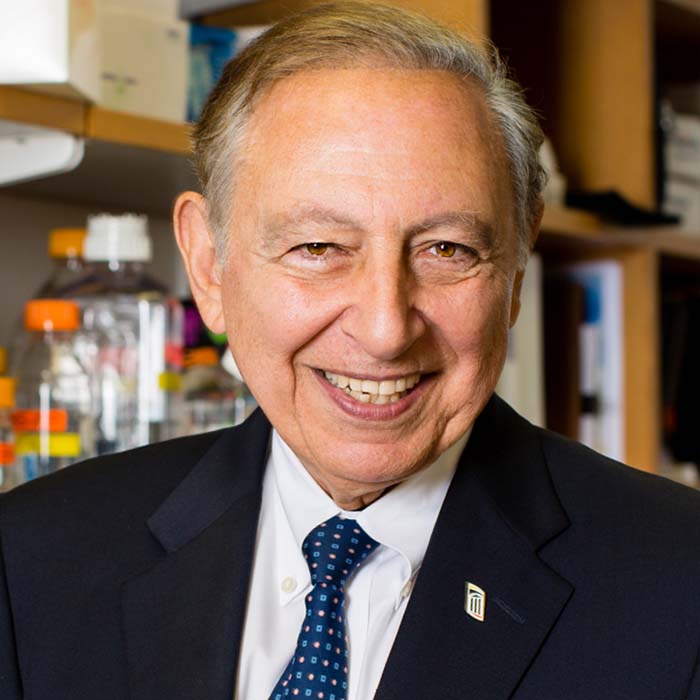 Robert C. Gallo, MD
The Homer & Martha Gudelsky Distinguished Professor in Medicine and Microbiology
Co-Founder & Director, Institute of Human Virology
University of Maryland School of Medicine, Baltimore
Co-Founder and International Scientific Advisor, Global Virus Network
Robert C. Gallo, MD, graduated from Thomas Jefferson University School of Medicine before completing his medical training at the University of Chicago. After 30 years at the National Cancer Institute at the National Institutes of Health in Bethesda, Maryland, he became the co-founder of the Institute of Human Virology and the founding director and The Homer & Martha Gudelsky Distinguished Professor of Medicine and Microbiology and Immunology at the University of Maryland School of Medicine. In 2011, Dr. Gallo became the co-founder and international scientific advisor to the Global Virus Network.
Dr. Gallo's career interests have focused on studying the basic biology of human blood cells, their normal and abnormal growth, and the involvement of viruses in these abnormalities.
Dr. Gallo and his co-workers pioneered human retrovirology, discovering the first human retrovirus (HTLV-1) and, along with others, showing it was a cause of a particular form of human leukemia. A year later, he and his group discovered the second known human retrovirus (HTLV-2). Dr. Gallo and his colleagues independently discovered HIV and provided the first results to show it was the cause of AIDS. They also developed a lifesaving HIV blood test. In 1986, he and his co-workers discovered the first new human herpes in more than 25 years, Human Herpes Virus-6 (HHV-6). Previously in 1978, Gallo discovered a variant of gibbon ape leukemia virus—Hall's Island strain—which causes T-cell leukemia.
Dr. Gallo and his co-workers discovered Interleukin-2 in 1976, thus setting the stage for all groups to culture human T-cells. Gallo and his co-workers spent years developing detailed biochemical and immunological characteristics of human cellular DNA polymerases alpha, beta, and gamma and reverse transcriptase (RT) from several retroviruses to use RT as a sensitive and specific surrogate marker for retroviruses.
In 1995 he and his colleagues discovered the first natural (endogenous) inhibitors of HIV, which led to the discovery of the HIV co-receptor, CCR5, and opened new approaches to treatment. Currently, Dr. Gallo and his team have been working on a HIV preventive vaccine candidate.
Dr. Gallo has received 35 honorary doctorates from universities around the world. He was the most cited scientist from 1980 to 1990 and was ranked third in the world for scientific impact from 1983 to 2002, publishing nearly 1,300 papers.
Dr. Gallo is a member of the National Academy of Sciences and the National Academy of Medicine and has received several international prizes, including the U.S. Albert Lasker Award twice.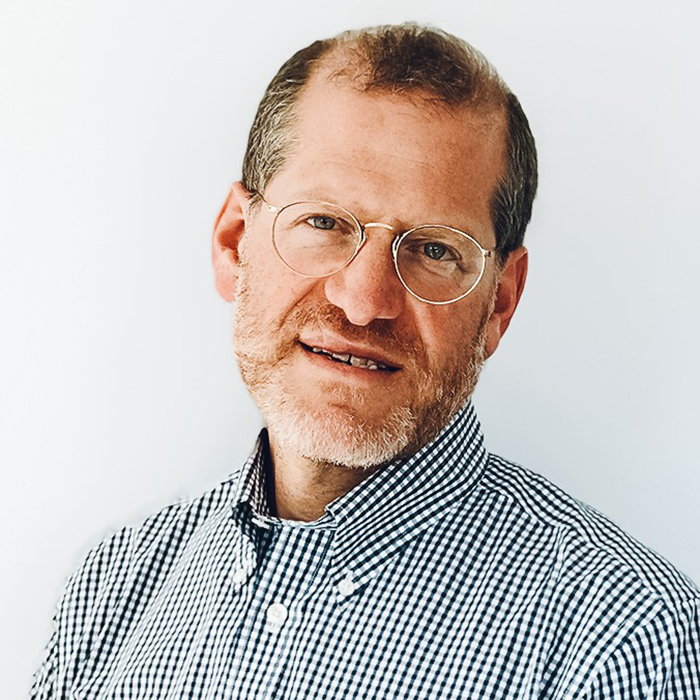 Daniel Pine, MD'90
Chief, Emotion and Development Branch
National Institutes of Health
Daniel Pine, MD'90, is chief, Emotion and Development Branch and chief, Section on Development and Affective Neuroscience at the National Institute of Mental Health Intramural Research Program.
Dr. Pine moved to this position in 2000, after 10 years of training, teaching, and research at Columbia University. Since graduating from medical school at the University of Chicago, Dr. Pine has engaged in research on pediatric mental disorders, as reflected in more than 600 peer-reviewed publications. Currently, his group examines the degree to which pediatric mood and anxiety disorders are associated with perturbed neural circuitry function.
Dr. Pine served as the chair of the Psychopharmacologic Drug Advisory Committee for the Food and Drug Administration, chair of the Child and Adolescent Disorders Work Group for the DSM-5 Task Force, and president of the Society of Biological Psychiatry. He is a member of the National Academy of Medicine and was selected as a Distinguished Investigator, which recognizes the two to three percent of the most impactful individuals from among approximately 1,500 scientists across the National Institute of Health, among many other awards.
Alumni Service Award Recipient: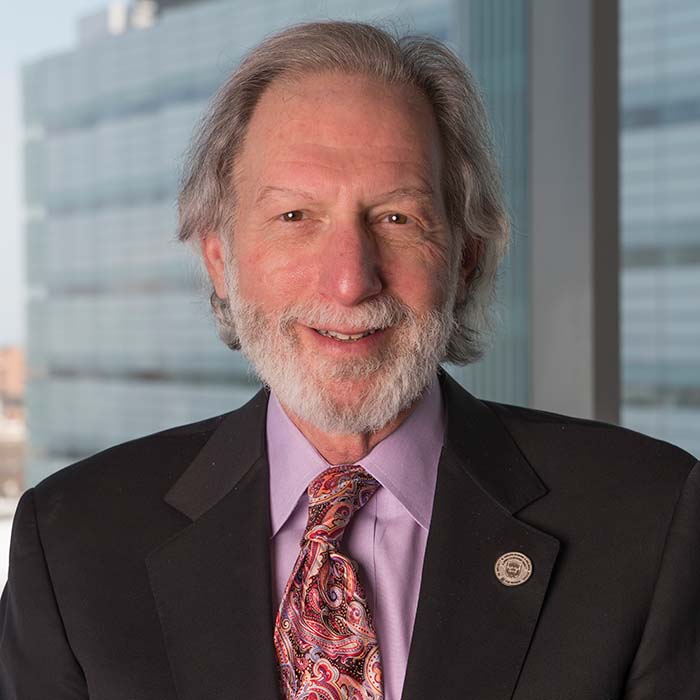 Michael H. Silverman, MD'73
Founder and Principal
BioStrategics Consulting Ltd.
Michael Silverman, MD'73, is a doubly board-certified internist with over 35 years of experience in biopharmaceutical industry clinical research, product development, and strategic planning. His pharmaceutical industry career includes positions of increasing responsibility at both global and start-up companies, where he has led multiple pharmaceutical and biotechnology clinical development projects encompassing a broad scope of new therapeutic agents across virtually all medical areas.
Dr. Silverman is the founder and principal of BioStrategics Consulting Ltd., which provides strategic and technical clinical development consulting services to development-stage biotechnology and pharmaceutical companies around the world. In his consulting capacity, Dr. Silverman assists sponsor companies with strategic planning and program development; technology assessments and due diligence activities; clinical development oversight; clinical protocol creation, conduct, analysis, and presentation; and regulatory agency interactions.
Since 2008, when he joined the Alumni Council of the University of Chicago Medical and Biological Sciences Alumni Association, Dr. Silverman has been actively engaged in alumni activities. He chaired the Chicago Partners Committee, which sponsors programs that foster alumni-student interactions and mentorship activities, and served as president of the Alumni Council from 2015 to 2017. Between 2009 and 2021, Dr. Silverman was an active member of The Division of the Biological Sciences and the Pritzker School of Medicine Council, and was a founding member of its Nominating Committee. In 2020, he was awarded the University of Chicago Alumni Service Medal in recognition of extended, extraordinary service to the University.