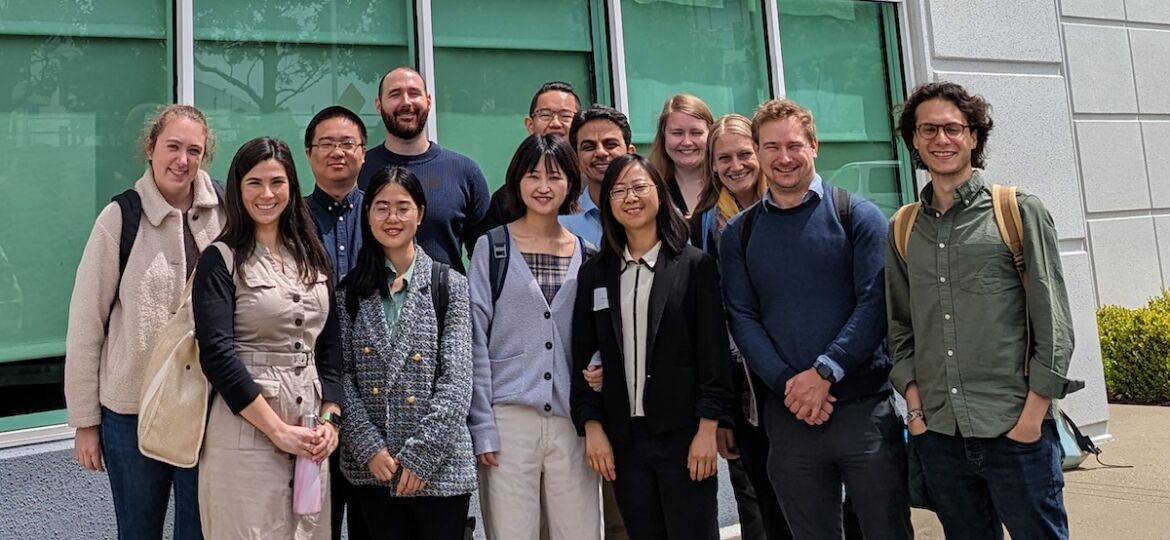 By Jennifer Blanc, PhD Candidate 2024
When it comes to considering career options, it seems like everyone has a differing opinion. As a fifth-year PhD student reluctantly thinking about her next move, I am an avid collector of career advice. While I've received dozens of solicited (and unsolicited) opinions over the years, the single best piece of advice I've ever been told is, "Whatever decision you make, make it for yourself."
I applied to myCHOICE's computational biology trek as a fact-finding mission. myCHOICE exposes, educates, and provides trainees with career options and experiences across a multitude of different industry paths. I've spent my entire life in school and was admittedly ignorant about what life is like outside of academia. The trek offered University of Chicago graduate students and postdocs the opportunity to visit eight different biotech companies in the Bay Area. Each visit started with an informational session about the company's computational biology jobs, then transitioned to a panel where we had the opportunity to ask questions of current scientists at different levels in the organization. The visits were arranged in large part thanks to BSD alumni representing each company.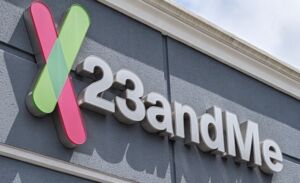 It was during the site visit to 23andMe—a direct-to-consumer genetic testing company—when a scientist on the panel offered the piece of advice that changed my outlook: "Whatever decision you make, make it for yourself." This hit me hard. While on the trek, I had been busily gathering information about different career options in computational biology and imagining what my life would be like if I worked at each company. I hadn't realized until that moment that the main factor I'd been considering was what various people in my life would think, instead of what I actually wanted. The myCHOICE program, along with tangible advice received from BSD alumni, provided clarity for me.
Every step of this trek was extraordinarily valuable. Staring down graduation is both an exciting and stressful time and it's been difficult to figure out where to start when it comes to my next career move. The trek offered an entry point to discovering what jobs are out there and talking to people who are actually doing those jobs. Online research can only get you so far; something about being able to see the spaces and talk to people in person helped me sort through my options.
Even something as simple as comparing a start-up with three employees to a large pharmaceutical company with thousands was made easier by visiting the physical spaces and talking to alumni/company affiliates about the benefits and drawbacks of each. I feel like I'd unknowingly brought a lot of preconceived notions about industry with me. The trek helped me reflect on what I value about my career and what is most important to me in a job. I also now have dozens of company and alumni connections that I can utilize for additional information and advice as I enter the job market.
I won't pretend I have all the answers yet, but going into the final year of my PhD, I finally feel like I have a plan and know what to look for when comparing job options. One of the many pieces of advice that I received early in my grad school career was to treat career exploration and planning as part of your job. When you are deep into your research project it might feel like a nuisance, but it is a valuable use of your time and you will be thankful for it later. I am grateful for my experiences on the trek and for all of the myCHOICE career events I have attended over the years. The guidance I've received is invaluable and I now know that I have a community of people to help me make a well-informed decision when the time comes.
If you are interested in mentoring BSD trainees, contact the UChicago MBSAA at alumni@bsd.uchicago.edu. Additional information regarding myCHOICE can be found here.