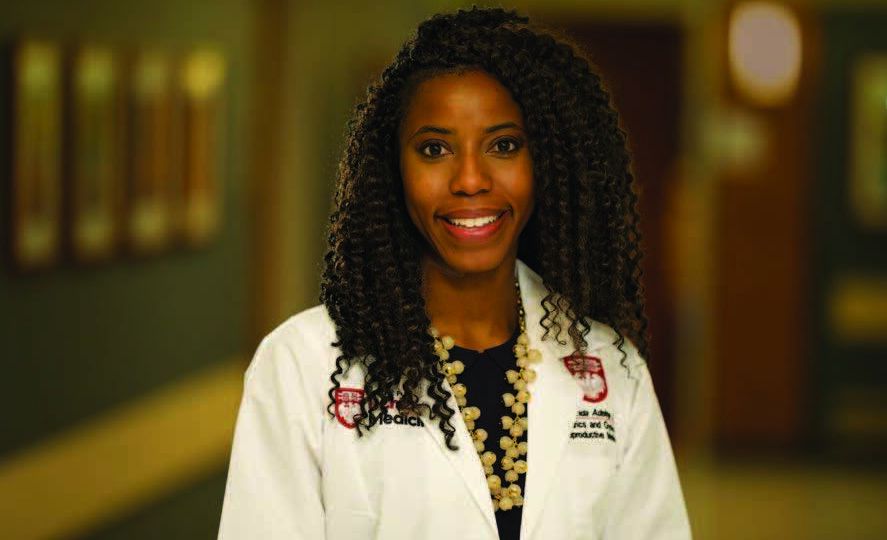 From the classroom to the clinic, embracing the mission to make sure all patients are truly 'seen' and receive the healthcare they deserve.
By Ted Gregory
After earning his medical degree at University of Chicago Pritzker School of Medicine, Michael Brownstein, SB'62, MD'66, headed to Los Angeles for a surgical internship. He decided to focus his training on plastic surgery, with the goal of becoming a board-certified plastic surgeon. "I fantasized about becoming a plastic surgeon to the stars," Brownstein, now retired, said from his home in Scottsdale, Arizona. "That was what I was determined to do. No matter where I went for additional training, I was coming back to Beverly Hills to open a practice."
Following his general surgical residency at the University of New Mexico, Brownstein completed a plastic surgery residency at the University of California, San Francisco. That's where he was exposed to – and moved by – the plight of transgender patients and where his dream of becoming Hollywood's premier cosmetic surgeon was replaced by a new aspiration.
Brownstein instead became a pioneer in gender-affirming surgery in the late 1970s, perhaps the first in the U.S. to perform "top surgery" — removal of the breasts and chest reconstruction — on a patient transitioning from female to male. The patient was pleased, and more patients followed. Therapists and others working with LGBTQ+ patients began referring transgender patients to him. His reputation and practice grew rapidly.
But the surgical community was less than supportive.
"The reaction from the patients was totally positive," Brownstein said. "The reaction in the medical community – at least from my surgical colleagues – was very negative. It was an undercurrent of, 'How can you work with these patients? What's happened to your practice that you have a need to do this type of surgery?"
"Now," Brownstein added, "they're all doing it."
More than four decades later, the growing awareness of the needs of LGBTQ+ patients – as well as LGBTQ+ faculty and students – is leading to more clinicians and centers providing specialized care; more emphasis on LGBTQ+ issues in medical school and the workplace; and greater involvement in advocacy and activism. The University of Chicago Medicine and the Pritzker School of Medicine are among the leaders in the national shift.
Read the full story on Medicine on the Midway.