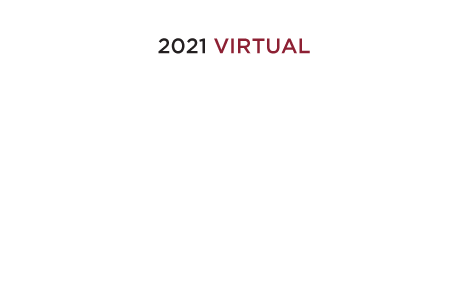 SCHEDULE
More programs to be added at a later date.
When will 2021 Pritzker Reunion be taking place?
The 2021 Pritzker Reunion will take place virtually, with events happening on various dates between May 1-June 5, 2021.
What is the time commitment if I register for the 2021 Pritzker Reunion?
While we encourage you to participate in as many programs as possible, you may choose to participate in as many or as few as you'd like.
If I miss or I can't attend an event will I be able to watch a recording of it?
Some, but not all, of the 2021 Pritzker Reunion events will be recorded and shared on the Pritzker Reunion page.
Which classes are celebrating a milestone Reunion in 2021?
The following classes will be celebrating a milestone Reunion: 1961, 1966, 1970, 1971 1975, 1976, 1980, 1981, 1985, 1986, 1990, 1991, 1995, 1996, 2000, 2001, 2005, 2006, 2010, 2011, 2015, 2016.
Will 2020 milestone classes still have their private Class Celebrations during the 2021 Pritzker Virtual Reunion?
Yes, all milestone classes will have a private Class Celebration over Zoom. More details will be provided on the Pritzker Reunion page and through email.
What if my graduating class is not celebrating a milestone Reunion year?
The Pritzker Reunion celebrates all medical alumni. Keep a lookout for invitations to events that are not class specific.
Is the Pritzker Reunion family friendly?
Yes, please feel free to involve your whole family in events such as the Pritzker Virtual Feud, the Live Chef Demonstration, and the class celebrations.
Is there a fee to attend the 2021 Pritzker Reunion?
There is no fee to participate in any of the virtual events or programs. However, you are encouraged to support your class gift if you have not done so already.
Will my gift be counted toward my class gift campaign?
Gifts and pledges* made to the UChicago Medicine, the Pritzker School of Medicine, and the Division of the Biological Sciences between July 1 and June 30 will count towards your Pritzker Reunion class gift. You can make a gift online, by phone at (888) 303-0030, or by mailing a check payable to The University of Chicago to the Development Office (5801 South Ellis Avenue, Chicago, IL 60637).
*2020 milestone class celebrants who made a gift or pledge between July 1, 2019 and June 30, 2021 will be counted toward their class gift campaigns.
Is there a deadline to register?
There is no deadline to register, however, advance registration is required for each event. To ensure that you are receiving event specific communications from us, we advise you to register at least one week prior to the event date.
How will I know which of my classmates have registered for 2021 Pritzker Reunion events?
Once registration opens, a list of attendees will be available on the Pritzker Reunion page and updated on a regular basis.
How do I update my contact information?
To update the mailing and/or email address where you receive communications from the UChicago MBSAA, including Reunion updates, please complete the UChicago MBSAA's Alumni Update form.