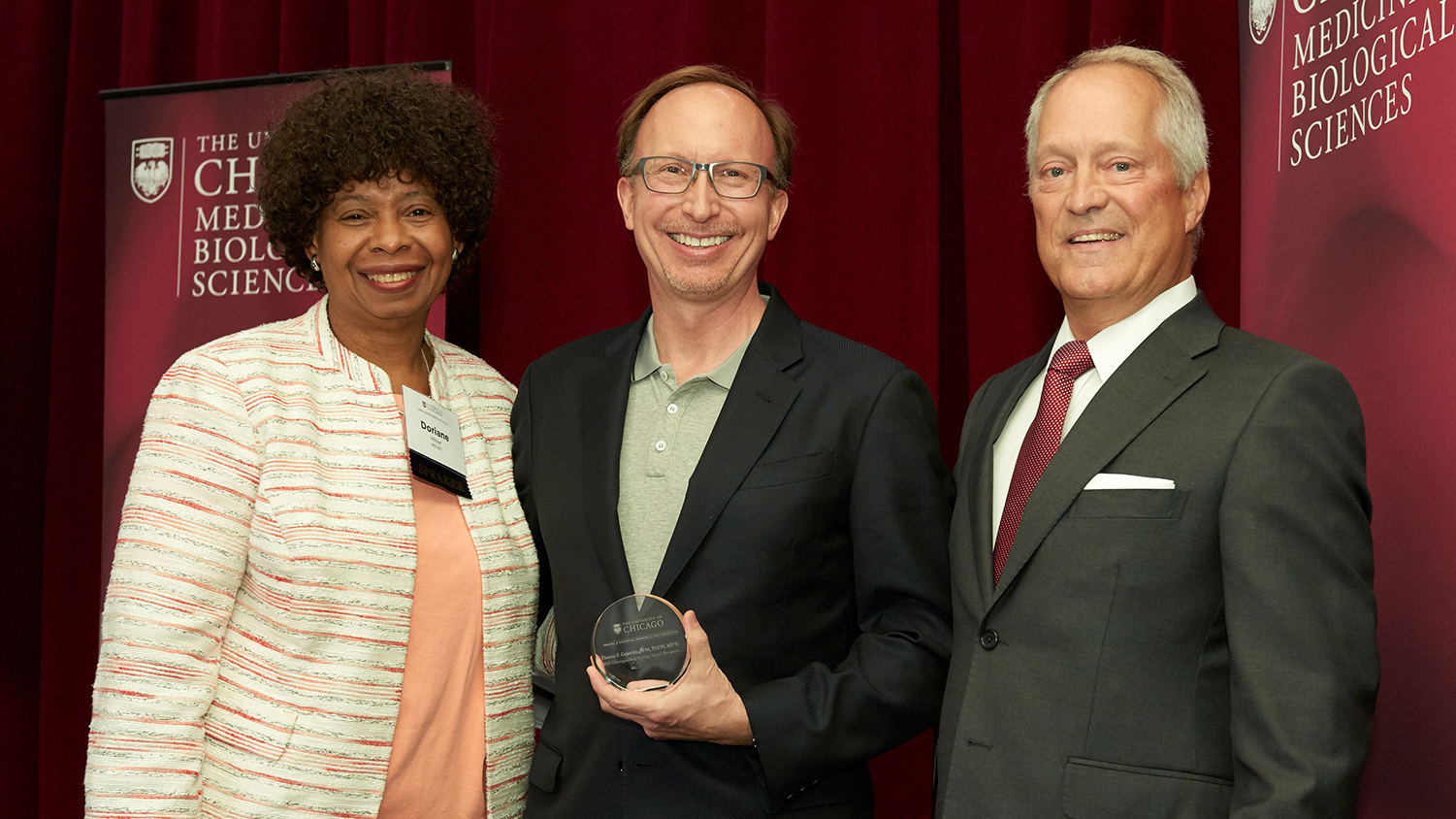 The University of Chicago Medical & Biological Sciences Alumni Association (UChicago MBSAA) recognizes alumni annually with four awards—the Distinguished Alumni Award; the Distinguished Alumni Award for Early Achievement; the Alumni Service Award; and the Alumni Service Award for Early Achievement.
New nominations for all categories will be considered for the 2020 cycle. The deadline for all 2020 Alumni Awards is November 30, 2019. Nominations for Alumni Awards will be reviewed in winter 2020 and recipients will be announced in spring 2020.
Please review the eligibility criteria and awards categories before completing the nomination form and submitting a letter of support.
If you have questions about the nomination process, please contact the UChicago MBSAA at alumni@bsd.uchicago.edu or 888.303.0030.